Technology always keeps evolving with the purpose of making our work more efficient and easy. The CAD/CAM Technology has been evolving through the years to a point where you can create dental restorations from veneers, crowns, fixed partial dentures to even full-mouth reconstruction.
What is CAD/CAM Technology?
'Computer Aided Design /Computer Aided Manufacturing' Dentistry is a field in dentistry and prosthodontics that uses CAD/CAM technology to further improve aesthetic design and creation of dental restorations as compared to the traditional ways of orthodontics. This technology has helped increased the speed of design and creation, the convenience and simplicity and made restoration of teeth a much more streamlined, painless and efficient process.
This software allows the dentist to perform complex procedures accurately, easily and faster. It constructs restorations, like crowns, veneers, inlays, onlays and bridges, from a single block of ceramics. This makes the final product more specific to the requirement.
How CAD/CAM technology works?
Due to this  technology being  available it allows dentists to scan the patient's teeth and create dental restorations for them while they wait. With a variety of technology that is available to dentists they can scan the teeth of the patient and send it to an on-site milling or a 3D printer to be carved out and with the finishing touches it is ready to be fitted into the patient's mouth.
What is the process of this?
The process involves the following steps:
Anesthesia- The patient is given anesthesia to numb the mouth for the process.

Tooth Preparation

Restoration design- The tooth or teeth is then digitally captured with an optical scanner.

Milling-The scan is then carved out from a block of porcelain.

Sintering and Polishing- Finishing touches are given and surface is polished.

Cementation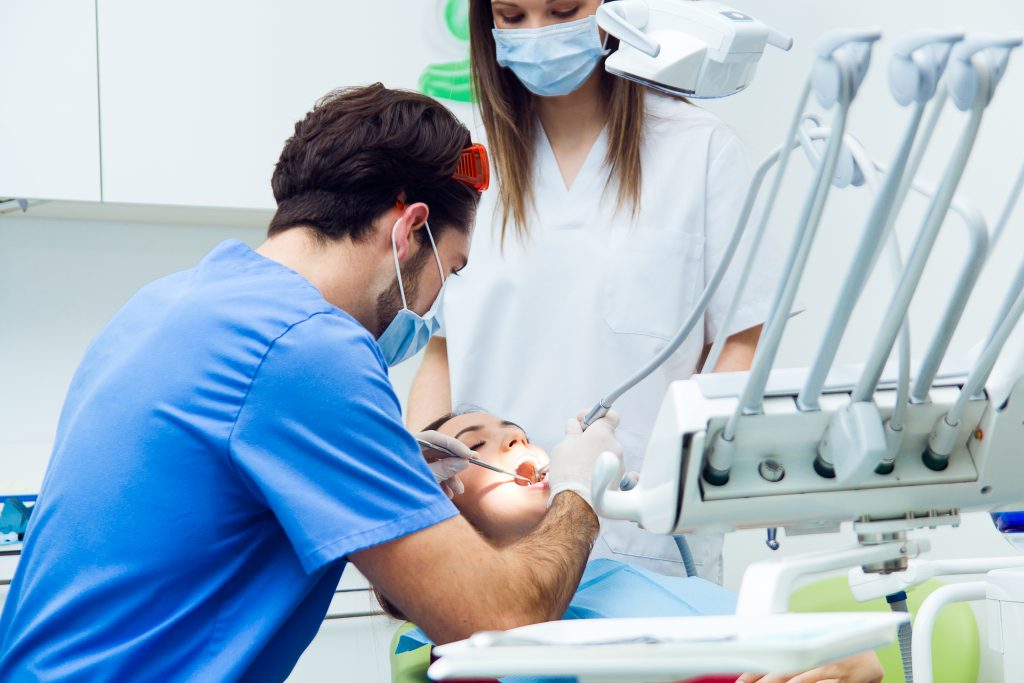 Advantages of this technology
A process that traditionally took weeks, can now be done in an hour or two. It is a long appointment but everything from taking measurements to getting the dental restoration fitted will be done in one go and you won't have to come for a second appointment.
Due to the scanning the digitally carving of the dental restorations there is a low to no chance or error.
Since the entire process is performed in a single go there is no need for a temporary restoration.
It may cost you slightly more for a long appointment but it cuts the outsourcing charges.
We have an experienced team of professionals at the multi-speciality Dental Health Care Center – Creative Smiles with Dr. Veejay Deshpandey, Dental Surgeon and Implantologist and an innovator in the field of Implant Dentistry heading the team.  At Creative Smiles, we offer the most advanced dental services at very affordable prices.
Creative Smiles, in Thane, Mumbai can bring the sparkle back to your smile and help you attain a smile you'll be proud to show off. To learn more about the benefits of full mouth rehabilitation, contact us to schedule your no-obligation consultation today!