Just like our body goes through wear and tear over time, or we get a painful sensation in different parts of our body, our teeth go through the same situation. They need to be taken care of or else they can develop cracks, or worse you can start losing teeth. Restorative dentistry, as the name speaks for itself, explains how dental professionals help in the restoration of the mouth to a functional state by replacing damaged or missing teeth.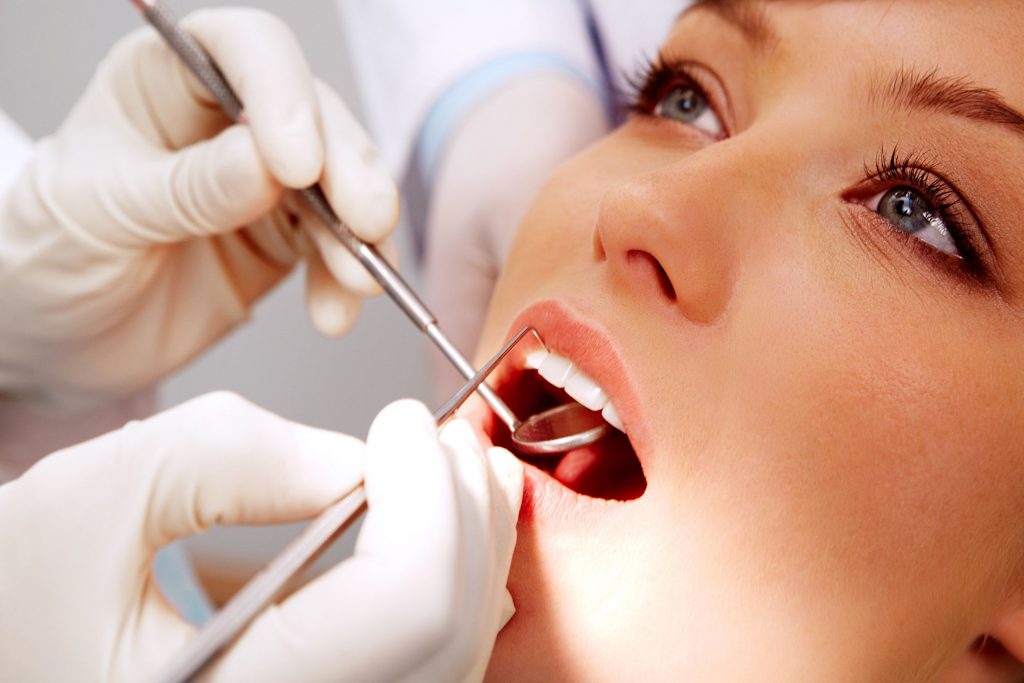 Need for Restorative Dentistry
More than disability to chew, a single damaged tooth can have an emotional and psychological impact on your life. A missing tooth is not a big deal, but when it comes to smiling, yawning, or speaking, there is a moment of realization which makes you feel embarrassed and ultimately leads to low self-esteem. Furthermore, it can lead to other dental problems near the missing tooth site like loss of alignment of neighboring teeth and imbalanced bite on that side.  Restorative dentistry has the solution for all these problems. Therefore, it is important for several reasons as given below:
It helps in restoring your smile, and hence self-confidence
It fills up empty spaces in your mouth to keep the teeth perfectly aligned
It restores your ability to chew certain food items without thinking twice
It doesn't hinder your ability to speak
It stops further dental problems like imbalanced bite and drifting of neighboring teeth into the space of missing tooth leading to a number of problems stops further dental problems from happening by solving the prevailing problem.
It helps with your overall oral health, facial appearance, speech and self-esteem
Different Tooth Restoration Options
Most of the dentists involved in restorative dentistry try to preserve your natural teeth if possible before resorting to other options. One of the most common ways to treat a cavity is to remove decay and fill the tooth with one of the filling materials like tooth-colored composite filling material. But some other options prove to be more beneficial in different cases. The other options include:-
Dental Crowns
A Dental crown also referred to as a dental cap, is shaped similar to a tooth. It is used to cover the tooth to restore its shape, rebuild its strength and improve the overall appearance of the tooth. A crown is fabricated to look identical to the tooth which is being restored. There are many advantages of crown placement, which include:-
It protects the tooth from decaying
It helps in the restoration of damaged teeth
It helps in improving the strength and longevity of tooth
It boosts self-esteem and has other psychological benefits
       Dental Bridges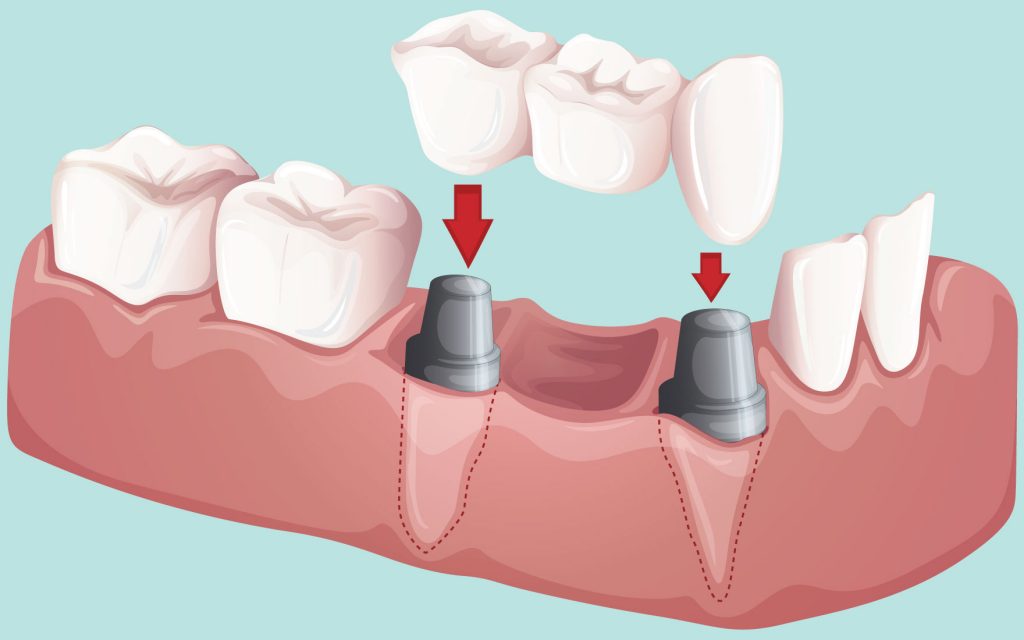 A dental bridge is a prosthesis which is used to replace missing teeth. In other words, it bridges the gap between one or more than one missing teeth. A bridge is made up of a crown on either end which acts as an anchor, also called as abutment teeth, with an artificial tooth connecting the crowns and filling the space in between. It has several benefits such as:-
It helps in maintaining the shape of the face
It helps in biting and chewing properly as missing teeth gets replaced
It makes sure that teeth don't drift out of its position
Dental Implants
A dental implant with a crown attached can be used for a single tooth replacement. A dental implant is a surgical component that interfaces with the bone of the jaw or skull to support a dental prosthesis such as a crown, bridge, or denture. The dental implants get adhered to the jawbone by a  biologic process called osseointegration. Dental implants are usually made from materials such as titanium. These are few of the many advantages of dental implants.

Dental implants are the only tooth replacement option that will replace the jaw bone stimulation, thereby helping to prevent any further bone loss.
Implants when well done remain sturdy and the crowns fitted on the implants help to replicate the look and feel of a natural tooth.
Dental implants are anchored into your jaw with a titanium post. This allows you to bite with almost the same amount of force you could use with your natural teeth.
A gap in your mouth caused by a missing tooth can cause the teeth on either side of the gap to shift positions, leading to misalignment. Dental implants fill the gap, allowing you to maintain a straight, even smile.