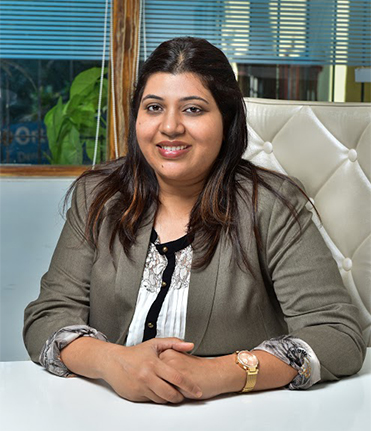 Dr. Preeti Kulkarni
PhD – Orthodontics & Dentofacial Orthopaedics, BDS
Orthodontist, Dentist
Dr. Preeti Kulkarni is a Orthodontist and Dentist in Naupada, Thane and has an experience of 14 years in these fields. Dr. Preeti Kulkarni practices at Multispeciality Dental Health Care Center in Naupada, Thane,Shree Shivanand Saraswati Dental HealthCare Centre in Thane West, Thane and Advanced Dental Care Center in Thane West, Thane. She completed PhD – Orthodontics & Dentofacial Orthopaedics from Yerala Medical Trust's Dental College and Hospital, Navi Mumbai in 2013 and BDS from Vidarbha Youth Welfare Societys Dental College Hospital in 2004.
Some of the services provided by the doctor are: Dental screening and prophylaxis,Fixed Partial Denture (FPD),Wisdom Tooth Extraction,BPS Dentures Fixing and Cosmetic Veneers/Bonding etc.
Professional Experience:-
Clinical Practice for 12 years as a General Dentist and for three years practicing exclusively Orthodontics in Thane. Attached to Hira Mongi Navneet Hospital as a Consultant Orthodontist. Currently working as a Consultant Orthodontist to over ten private dental clinics in Mumbai. Lecturer at Yerala Medical Trust's Dental College and Hospital, Kharghar, Navi Mumbai from 15/9/2014 to 15/3/2015. Worked as an Associate Dentist in The United States for a year in Dr. Shah's Orthodontic Center, New York in 2007.  Worked with Apollo Dental Clinic, Thane for 1 year in 2006.
Address:
Shop No 2, Parasmani CHS,
Near Naupada Police station,
M G Road, Naupada,
Thane (West) – 400602
Available Time: 11.00am to 9.00pm