Teeth Whitening or Teeth Bleaching is a common procedure many people get done to enhance their smile by making their teeth many shades whiter using peroxidase-based compounds. People use various methods to whiten their teeth like using tooth-whitening toothpaste or getting strips and trays. Here is what you should know when it comes to teeth whitening: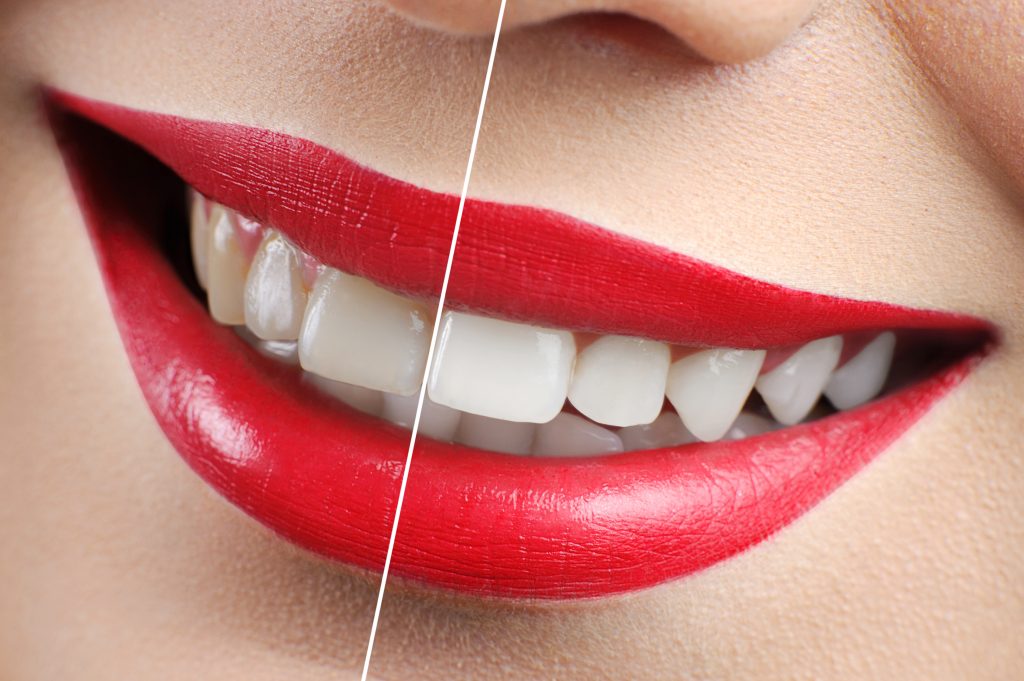 DO'S
Maintain Oral Health: First and foremost, it is crucial to maintain a good oral hygiene after your teeth whitening treatment. Brush and floss your teeth at least 2 times a day. You can also use a fluoride toothpaste to keep our teeth in good condition.

Use a Straw: While drinking drinks that stain like coffee or red wine, try using a straw to avoid the color to deposit on your teeth. Otherwise, you should at the very least rinse your mouth after consumption of such beverages.

See your Dentist: It's always advisable to book dental appointments in a regular period of time. This will help you maintain your white teeth as well as maintain your oral health.

Use a Anti Sensitive Toothpaste: Sometimes after getting the treatment done a person may experience sensitivity. However, this is usually a temporary side effect of the treatment. In this case you can try using an anti sensitive toothpaste. Anti Sensitive toothpastes contain  potassium nitrate to relieve the pain associated with tooth sensitivity.

Follow Instructions: Keeping your whitening trays or strips longer than recommended can hurt your gums or cause unattractive white blotches on your teeth. Follow the instructions given by your dentist to maintain a healthy and bright smile since keeping the strip on for longer does not make a positive difference in our teeth.
DON'TS
Don't Smoke or Chew Tobacco: Smoking or chewing tobacco can discolour your teeth. Quit smoking or chewing tobacco if you want to maintain your white smile.

Don't use Whitening Toothpaste daily: Using a whitening toothpaste daily after your treatment can increase sensitivity in the teeth or damage them. Many of these products contain abrasive particles or a compound called silica that will detrimentally remove the surface enamel of your teeth if they're overused.

Don't make Teeth Whitening a Habit: Whitening your teeth too regularly can hurt your teeth's vitality. It can make your teeth have a chalky appearance rather than the shiny bright smile you have and can also give your teeth a blue-grey appearance.

Don't buy Products Online: Even though it's tempting to get your hands on all the offers you can get, buying teeth whitening products online is not recommended. These products can be ineffective, unsafe or not licensed to be of use.
We hope we were able to clear some of your doubts regarding the teeth whitening process. Don't let anything stop you from getting the dazzling smile you want.
We have an experienced team of professionals at the multi-speciality Dental Health Care Center – Creative Smiles with Dr. Veejay Deshpandey, Dental Surgeon and Implantologist and an innovator in the field of Implant Dentistry heading the team.  At Creative Smiles, we offer the most advanced dental services at very affordable prices.
Creative Smiles, in Thane, Mumbai can bring the sparkle back to your smile and help you attain a smile you'll be proud to show off. To learn more about the benefits of full mouth rehabilitation, contact us to schedule your no-obligation consultation today!